Background
The Form Forum®️ - Manaaki invites our design leaders and key suppliers to discuss their approach to hospitality and what it means to welcome international and domestic guests to this beautiful country of ours.
Over two sessions we will showcase some unique, creative outcomes that also invoke the idea of how we manaaki the world through the sustainable design and manufacturing, with rich cultural engagement encourages hosts and visitors to act as guardians of land, sea and nature for current and future generations.
The evening will be facilitated by Scott Compton, DINZ , Warren &and Mahoney.
Speaker(s)
Space Studio
Cordis Hotel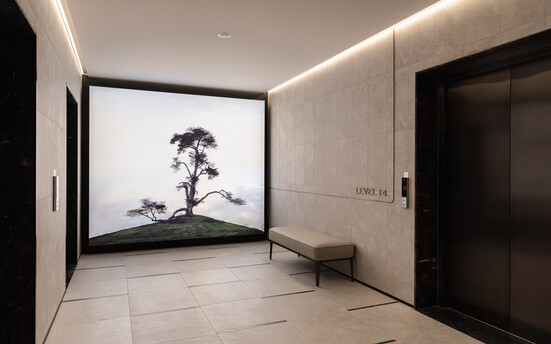 David Sweatman, PDINZ, presents on the Cordis Hotel.
Cordis opened its new 17-storey Pinnacle Tower last December, becoming New Zealand's largest hotel by room count (over 600) including 244 new rooms and suites, executive lounge, character bar, event space and refurbishment to existing restaurants, reception, spa and a new VIP lobby.
Key for the owners was that the hotel reflected the values of the Cordis brand, which has its focus on an international luxury traveller, families, well being and regional and local context. Another challenge for the interiors and architecture was creating a balance of how the new tower interior would relate to the existing classical orientation of the hotel interiors while also elevating the hotel experience to respond more closely with the local context.
The project is a collaboration between architecture and interiors, mana whenua and industry, local and international hospitality, new and old and light and dark. Interior Design lead David Sweatman explains the process of a journey that started 6 years ago for Space Studio and how the establishment of a narrative will continue to inform the operation and development into the future.
Material Creative
Naumi Wellington
Toni Brandso, PDINZ, & Liv Patience PDINZ present on Naumi Wellington.
Bremworth
Creating sustainable value
Dean Chandler - GM New Zealand and Australia Sales, Bremworth, presents 'Creating sustainable value'
A brave call allowed us to hone our craft of making wool carpets and rugs for a brighter tomorrow.