Designers Speak® — Secondary School Seminar
Background
The Designers Institute of New Zealand presents a one-day seminar, for secondary school students and teachers of design.
Leading practitioners from different design sectors will share a snapshot of the design industry, their work and their journey. We hope that students and teachers will leave inspired and have more understanding of design and the possibilities for a career in design.
Speaker(s)
Tim Donaldson DINZ & Amanda Gaskin - Seachange
Harbourvore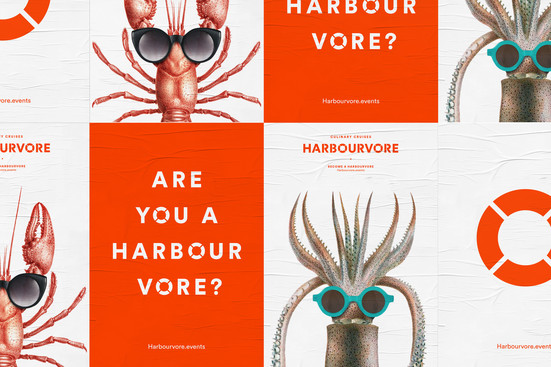 Seachange are a creative duo specialising in brand identity, creative direction and digital design.
Harbourvore is a unique series of culinary yacht cruises around Auckland harbour, that serves up local seafood cooked to perfection by award-winning chefs. Promising an informal and fun day out on the water, the cruises disrupt the category of the usual bland and stuffy corporate alternatives.
Seachange created a fun set of Harbourvore characters including a hipster squid, octopus and lobster, and teamed them up with a bold typographic identity utilising a life-ring as an 'O', and fluorescent safety orange.
Greg Johnston - Manta5
Hydrofoil Bike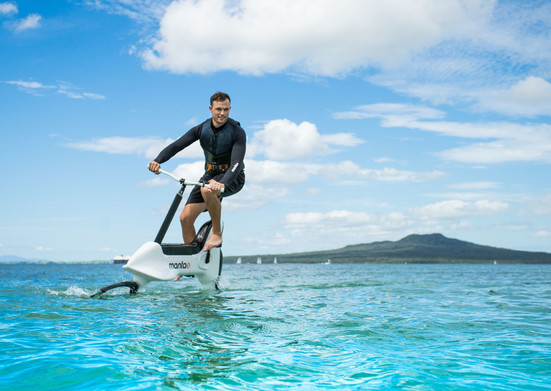 Greg is a driven entrepreneur who's passionate about high growth startups and innovative social enterprise. CEO of Manta5, Greg is currently working alongside the original Torpedo7 founders, to commercialise the Manta5 Hydrofoil Bike.
Hydrofoil Bike
The world's first commercially viable hydrofoil e-bike that replicates the cycling experience on the water's surface. The hydrofoil bike represents an unwavering kiwi attitude towards innovation and steadfast dedication to achieving our vision.
Katie Naeher - Assembly
Geoff the Film | Heinz Australia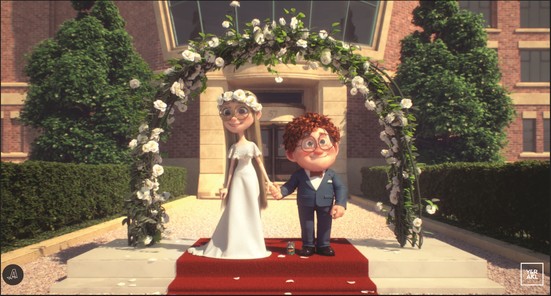 Katie Naeher is part of Assembly's internationally acclaimed Character Animation Team, awarded at every major show around the world, from The Webby Awards, to Cannes and D&AD.
Geoff the Film | Heinz Australia
This three-minute animated short film for Kraft Heinz Australia follows the head of innovation at Heinz Beanz - a character named Geoff. It tells the story of how over the years our main characters' circumstances change – from getting married to having twins – which prompt him to create a new can size for every stage in his life.
Andy Florkowski PDINZ - RCG
AMI Concept Store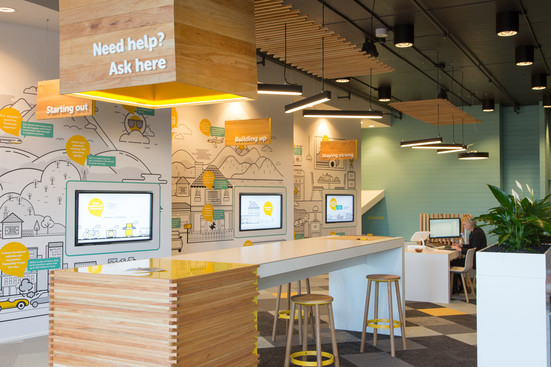 Andy is an Associate Director at RCG, and manages the Commercial and Retail design team. Andy has worked for major brands across Australasia, Europe and the Middle East, and has been recognised as one of the top emerging New Zealand designers.
AMI Concept Store
RCG designed an environment and offer that reflected AMI's customer aspirations along with a personal 'curated retail' offer, a mapped customer journey based on life stages and touch points and a visual system that expressed the brand personality.
Sam Burton - Bobux International
Bobux Hi-Dimension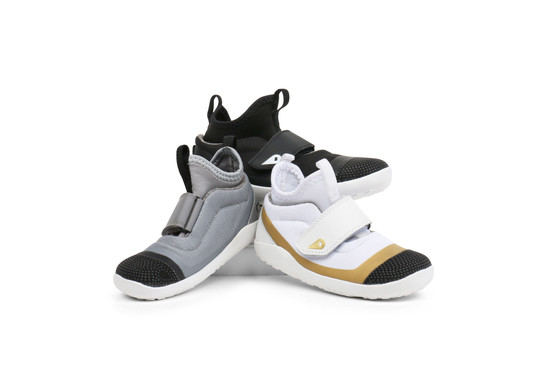 Previously an Industrial Design consultant and now, Design and Innovation Manager for Bobux which is a children's shoe company in New Zealand manufacturing and exporting all over the world.
Hi-Dimension
The Bobux Hi dimension is a durable, lightweight, flexible shoe with high performance textiles that are specifically selected to give the best performance for kids, and letting them do what they do best which is to grow and play.
Keri Cunliffe - Warren & Mahoney Architects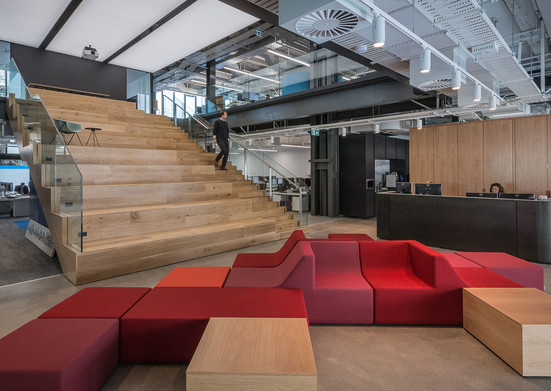 Keri is an Interior Designer at Warren and Mahoney, working in the workplace and hospitality design industry.
In 2016 Keri was among the five winning design professionals who travelled to London and Stockholm as part of the Dulux Dialogue on Tour, where they met and learnt from top European and Scandinavian design talent.
Tim Kelleher FDINZ - Sons & Co.
Architectural web design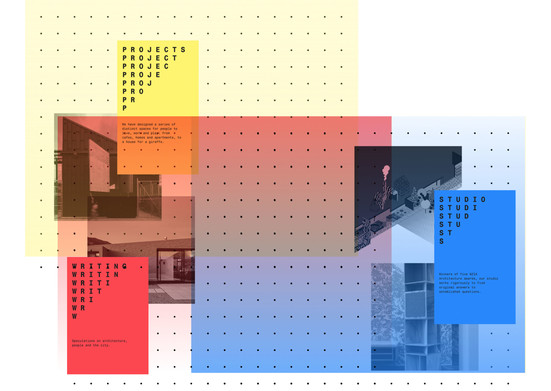 Tim Kelleher is a designer and co-founder of Sons & Co. From the tiny Port of Lyttelton in New Zealand's South Island.
Architectural web design
Ten architects. Looking at ten architectural studios, their websites and what was essentially the same brief.
Ben Thomsen - Blender
Skimmer Rescue Platform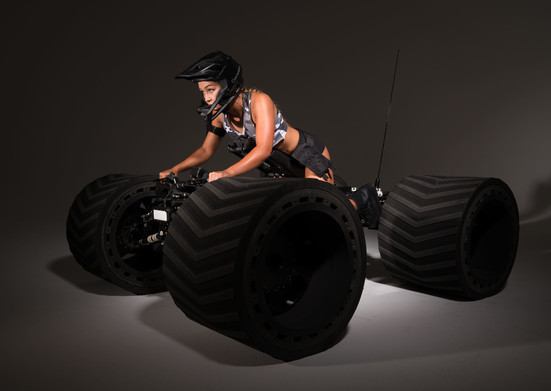 Ben is co-founder and CTO at Blender Design. Currently based at a satellite office in Shanghai, Ben is involved day to day with clients, manufacturers and solving technical design challenges. Ben was the driving force behind the Skimmer Rescue Platform from concept to prototype.
Skimmer Rescue Platform
Skimmer was developed to provide augmented and smart assistance to rescue, disaster relief, and asset management teams. Skimmer is an ultra-lightweight, single-personnel smart vehicle with high power electric hub motors, extremely low ground-pressure and buoyant air-less tires.
Prof. Brian Lucid DINZ - Massey University
Working with some of the world's most successful cloud-based services.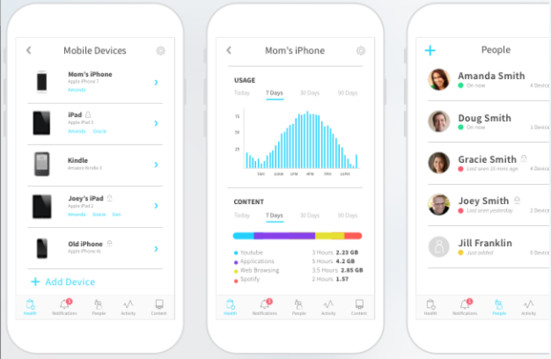 Professor Brian Lucid's interaction design research focuses upon the strategic implementation and aesthetic refinement of digital interactive environments to foster effective interaction with products, brands, and services.
Guided by questions that address the relations among visual design, complex information and the ability of people to learn and adapt to unfamiliar processes, his practice-led research envisions, defines and implements functional and aesthetic screen-based digital products and services.

Working with some of the world's most successful cloud-based services.
A digital product strategist working with brands such as Adobe, Oracle and Solidworks, Brian will provide insight into the future of user experience.
Tour of AUT Design Departments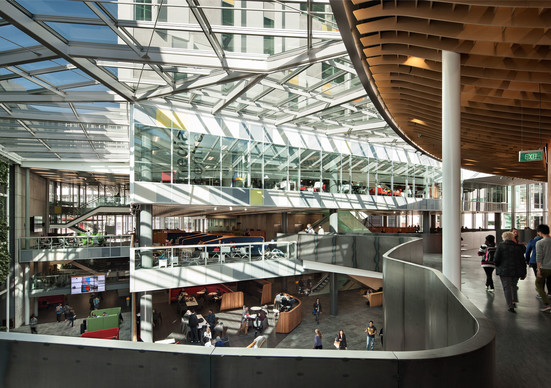 The Designers Institute Student Council will give a guided Tour of AUT Design Departments during the day.