Pixel to Product — Jasmax
Background
Digital technology has accelerated innovation in every creative sphere.
In this series, designers will talk about how digital technology is changing how they innovate; how they push ideas from the abstract into the real; and how they are increasing their speed to market.
In each session, speakers will discuss the impact of digital on their approach and achievement across themes including innovating in the open, managing complexity, rapid prototyping and visualisation.
Session Five:
Jasmax
The Art of Communication
Digital working takes many forms, but it's the quality of the thinking in the driver's seat that determines the calibre of the outcome. In a perfect world the best expertise would always be close at hand.

Now, through the use of technology, Jasmax has become adept at making that happen. In part two of our Pixel to Product series, Jasmax Principal Alasdair Hood and Principal and Head of NotYetKnown, Tim Hooson will share their insights into the art of effective remote working, including some of the techniques and hacks they've created along the way.


Pixel to Product Series:
Session One: Wednesday 29 June: DNA and Digital Arts Network
Session Two: Tuesday 23rd August: F&P Healthcare
Session Three: Wednesday 28 September: Colenso
Session Four: Wednesday 26 October: Atomic Design
Session Five: Wednesday 30 November: Jasmax
Speaker(s)
Al Hood, Principal—Jasmax Interior Design, Christchurch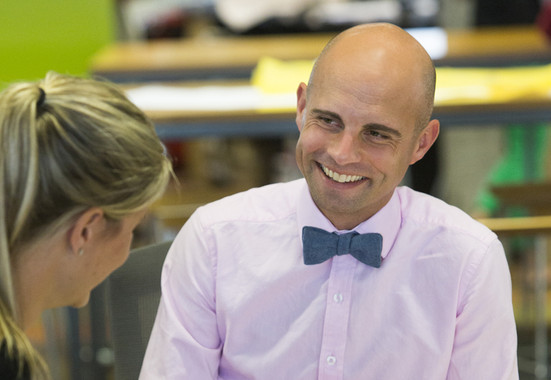 Alasdair brings almost 18 years' experience and a broad range of expertise to his leadership of Jasmax's interiors team. From commercial, workplace and high-end residential design to product development and organisational strategy, Alasdair is a skilled designer who mixes his creative thinking and imagination with an ability to produce practical, real world design solutions. While leading his own studio, Vanillaspace, Alasdair assembled an award-winning portfolio of unique design projects that reflect his passion for light, form, space, materiality and detailing.
Shortly after Alasdair returned to Jasmax in 2006, the opportunity arose to apply his small practice experience to the Jasmax expansion into Christchurch. Alongside Principal Mike Thomas, Alasdair developed an astute business plan and opened the doors of the Christchurch studio in 2008 amidst the global financial crisis. After steadily growing the practice, the earthquakes of 2010/11 has meant the Christchurch team is now three times its pre-quake size, with a variety of sectors soundly established in the local market.
Alasdair's management and award-winning design skills enable him to lead a talented team of designers across the three main centres. Over the past 8 years he's adopted and adapted technology to enhance his inclusive, collaborative approach drawing together the expertise resident in Jasmax's studios nationwide
Tim Hooson, Principal—Jasmax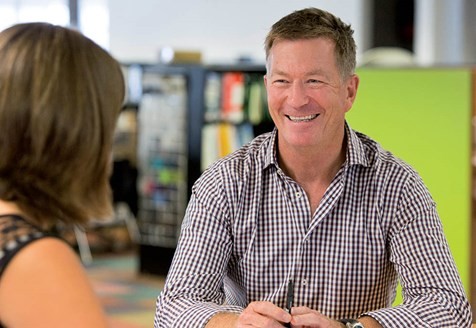 Tim has been a Principal at Jasmax since 2001, joining the practice after extensive time spent working in Europe and running his own architectural design practice. His influence within Jasmax is diverse; he is not only a principal, but also an architect, interior designer and workplace specialist.
Tim leads Jasmax's new creative strategic unit called NotYetKnown. This team specialises in the study and facilitation of the future of Work - positioning him at the intersection of workplace design and business performance. This team pioneers new workplace thinking, and has recently partnered with representatives from local government, state-owned enterprises and industry cooperatives and private-sector corporates to assess the future of workplace design. Increasingly NotYetKnown is playing the role of a trusted workplace consultancy, taking a partnership approach to delivering transformational change for the organisations they work alongside.
Tim is an extremely effective communicator. His market leading client engagement and strategic workplace thinking has enabled him to guide some of New Zealand's leading corporates through complex programmes of workplace strategy and implementation. In his role leading NotYetKnown, Tim is particularly interested in the relationship between people, place and technology; positioning him perfectly for a discussion on remote working.