Designers Speak® — Matt Holmes, Nike HQ
Background
From designing running shoes to running footwear design innovation at Nike, Matt Holmes' career can be measured in leaps and bounds.
Speaker(s)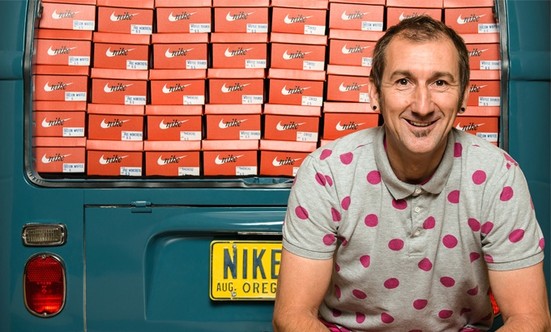 The 2014 Best Design Awards John Britten Black Pin recipient is in town. Matt Holmes, Creative Director of Innovation at Nike HQ Portland, USA will present at the Auckland Art Gallery on Thursday 9th October.
Holmes joined Nike's HQ in Portland, Oregon in 2002 and hit the ground running – progressing from Design Director, to Senior Design Director of Global Footwear, to his current position as Creative Director of Innovation. In New Zealand, Holmes cut his teeth at Fisher & Paykel, working as a product designer for six years.

A fascination with how products are made and advice from a teacher at Nelson College inspired Holmes to move to Wellington on a scholarship to study industrial design at the School of Design in the nineties.