Best of the Best Designers Speak® Auckland2 - supported by Resene
Background
The Best Design Awards are a major feature of the local design calendar and some of last year's winners are touring the country to offer first-hand insights into their projects.
Speaker(s)
Supertrash — Make some noise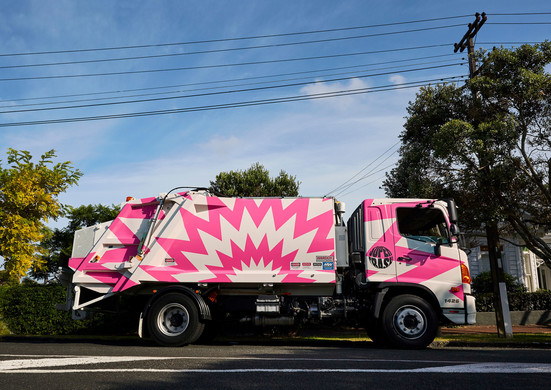 Seachange - Amanda Gaskin, Tim Donaldson DINZ
Supertrash is a small, family-run collection service with a big purpose; to help divert waste from landfill through circular solutions. This involves repurposing, recycling and reimagining what we do with waste.
A key strategy was to do something that couldn't be ignored. To truly go against convention, and embrace the spirit and energy of this youthful company and act as a beacon for the incredible work they do.
Fifteen years ago, Britomart – the nine-block precinct at the centre of downtown waterfront Auckland – was a bit of a wasteland, with a neglected bus depot and a bunch of heritage buildings whose best days were well behind them. Nowadays, a patient regeneration process has seen heritage buildings refurbished and new architecture inserted, all of it centred around the creation of dynamic new public spaces. Design – both in the architectural and urban design sense, but also in graphics – has been vital in creating a coherent identity for this evolving part of the city, and for The Hotel Britomart, currently under construction. Jeremy Hansen began working for Britomart Group two years ago after a long time in media, editing HOME and Paperboy magazines. Here, he gives a brief rundown on establishing an identity for Britomart and the foundational role design has played in that.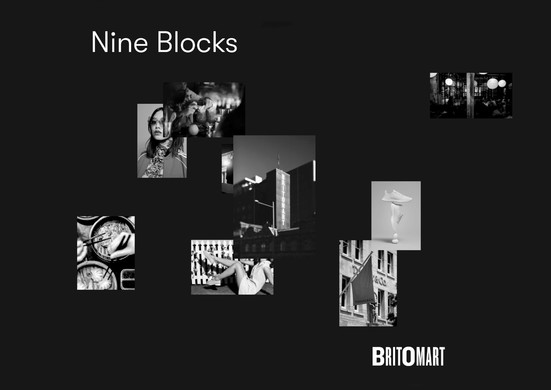 Inhouse - Arch MacDonnell FDINZ
Britomart's recent digital evolution has involved the creation of a suite of e-newsletters and a brand-new Gold Pin-winning website created by Inhouse and Grafik. Arch MacDonnell of Inhouse will talk through the refinement of Britomart's digital identity, the creation of the identity for The Hotel Britomart, and how these projects were shaped to reflect the energy and dynamism of the precinct.
Britomart - Taipari Taitimu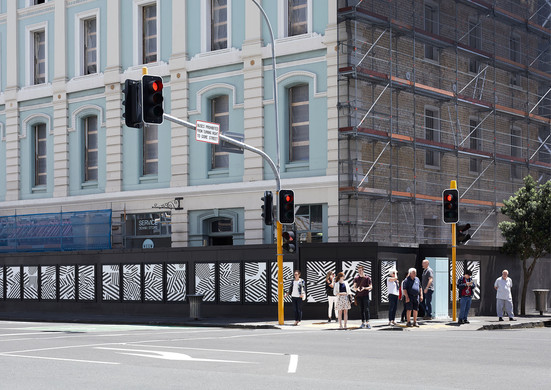 Extended Whānau - Tyrone Ohia PDINZ
Britomart has featured a number of temporary art installations in the past two years, including a series entitled Works on Paper on the construction hoardings of The Hotel Britomart. Tyrone Ohia will talk about Taipari Taitimu, a suite of 30 individual posters he created for the hoardings that refer to the waters of the Waitematā that washed across the Britomart area prior to reclamation.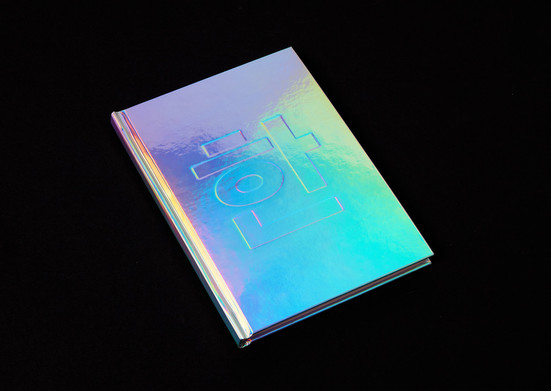 AUT - Jungie Choi DINZ
South Korea has progressed from the complete destruction caused by World War II and the Korean War into a country with the 11th largest economy in the world. This rapid progression of economy and technology has led to a dysfunctional society that neglects the teaching of social ethics to its people.

This situation raises the question: If a government refuses to acknowledge the social repercussions of rapid advancement and purely focuses on monetary gain—are the ramifications worth it?