Designers Speak® — Danny Coster: Exploring the Tapestry of Creativity
Background
The John Britten Black Pin is the highest award given by the Designers Institute and celebrates an outstanding individual for leadership, vision and achievement in the field of design both nationally and internationally.
Speaker(s)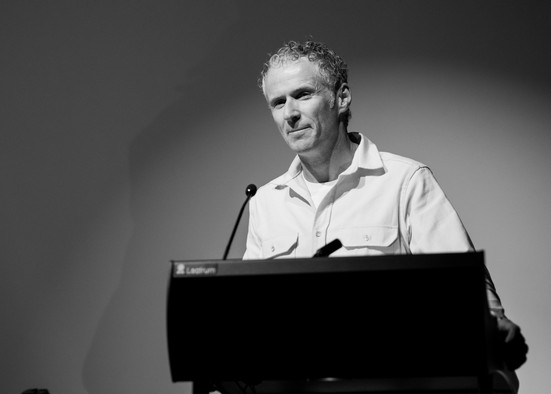 Danny was born in Christchurch in 1967, and lived in Auckland for 10 years before beginning his studies in industrial design at the Wellington Polytechnic. He joined esteemed peers like Matt Holmes and was tutored during his studies by Mark Pennington FDINZ, Noel Benner, Leong Yap FDINZ, Eric Bond as well Professor Tony Parker FDINZ.
After graduating from Massey's School of Design in 1986, Danny ran his own consultancy with fellow graduate John Woolett, in Wellington for a year. His early work included a range of life jackets for Hutchwilco and a modular shower for Clearlite Plastics, each of which he designed through to production. For the next five years Sydney, Australia was Danny's home and work experience with the KWA Design Group.
While visiting the United States in 1993, Danny showed his portfolio to studios in New York and California. This led to a full time position with Apple in 1994, where he joined a very small team of international designers. The subsequent return of its founder Steve Jobs saw Apple's astronomical trajectory begin. Danny holds over 500 design patents and several utility patents.
Danny's contributions with Apple's Industrial Design Team have been recognized by a number of International awards. These include the pre-eminent international D&AD Black pencil in 2012 for the Best Design Studio of the past 50 years. Permanent museum collections worldwide feature Apple products, including New York's Museum of Modern Art and The Pompidou in Paris.