Best Design Awards 2021 - We Are Going Virtual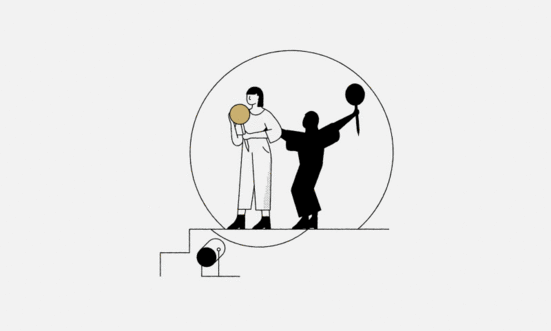 Background
Dear beloved Best community, we have a new trick in the bag we're pulling out for THE FEELS.

You will enjoy the beautiful welcomings from mana whenua Ngāti Whātua Ōrākei, the Studio South movie intro to the campaign and each of the award categories delivered as they would be in the theatre in person on screen by the wonderful bi-lingual Jennifer Ward-Lealand.

This live show will be broadcast nationwide direct to your studio, office or campus projector, where you can host your own parties and celebrate as the night plays out and awards are revealed.

We encourage everyone to make and share social content of their high fives and swirling success, and post to our live social feed by way of hashtags.
ZOOM for Finalists
We'll be playing the show program live on an exclusive Zoom link, starting at 6:30pm sharp. This will run the awards program from start to finish, awarding each category enabling everyone to see the winners from each category.
On the night we are aiming to 'Zoom live' into finalists studios, campuses or offices throughout the country to check in on THE FEELS.

Finalists will be sent the Zoom Link during the week of Best.

Make sure your studio name is visible to the camera so we know who you are so we can Tag You if you or a guest win Gold.
Purple Pin winners we will be asking you to say a few words.
VIMEO for the Public
We will publish on an eDM the Vimeo link for anyone else who is interested...Alaska, Belgium..wherever.
These will be free broadcasts of course.
NEIGHBOURHOOD HOST STUDIOS
To encourage the social 'feels' and vibes that encompass the night of Best for our communities, we have curated a set of Host Studio's, across neighbourhoods, who will host small gatherings (as per under red light).
If you live close to a local host studio and are a finalist, you'll have the opportunity to RSVP to go and enjoy the night, dressed up of course.
ALL guests will be expected to BYO beverage & BYO food.
Only double vaxxed may attend a neighbourhood party.
Dress Your Best for THE VIRTUAL BEST DESIGN AWARDS FRIDAY 18th FEBRUARY. Show starts 6.30pm
See you on Zoom.
Gold Pin Party
On another evening, following the broadcast online and the wrap up of all the winners on February 18th, the Purple Pin and Gold Pin winners, along with our amazing Best Partners, will be invited to a party where they can celebrate their achievements in all the 'in person' glory they deserve
More from us in the coming weeks as the momentum builds for February 18th 2022.
This has been an incredibly hard decision for DINZ and Best after navigating the curve balls of 2021. We tried SO hard to achieve the big event, but have decided to make it easy on everyone in the community and de-risk it. We hope you can see the optimism we see in this new format and celebrate the 2021 BEST FEELS campaign with us ONLINE!
Brought to you by The Designers Institute of New Zealand, The Best Design Awards is an annual showcase of excellence in graphic, spatial, product, digital and motion design along with three special awards - Value of Design, Public Good and Toitanga.
We will be back to Aotea Centre in October for Best 2022.