Best of the Best Designers Speak® Wellington - supported by Resene & Wellington City Council
Background
The Best Design Awards are a major feature of the local design calendar and some of last year's winners are touring the country to offer first-hand insights into their projects.
This event is brought to you by Resene
Speaker(s)
Gladeye - Purple Pin Digital
Asher Pilbrow & Nathan Walker DINZ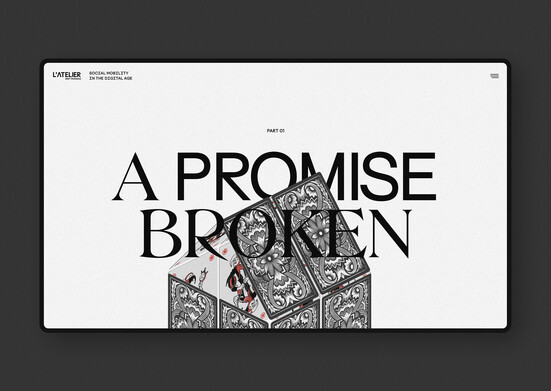 Social Mobility in the Digital Age
'Social Mobility in the Digital Age' is the culmination of a year-long research project by Paris-based agency, L'Atelier. Told in three acts, 'Social Mobility' explores historical drivers of wealth inequality, the potential impact of future technologies on economic society, and comparative metrics for understanding present day threats on a global scale. The design needed to bring this scholarly text to life and add emotional weight to the experience. This is digital storytelling at its best. Gladeye takes a lot of information and brings it to life in unexpected and engaging ways that are creative, accessible and easy to follow.
Studio Pacific
Marc Woodbury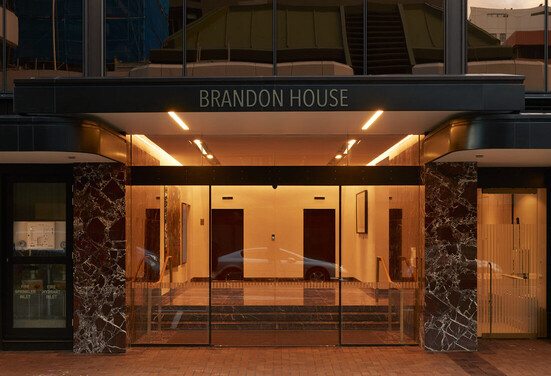 Brandon House
Brandon House is a comprehensive refurbishment and seismic strengthening of an existing 1960's concrete office building located in the heart of Wellington's CBD. The client brief described a quality boutique commercial office building with a traditional approach to form, planning and materiality. The design response was to play upon the boutique nature of the development and provide a modern interpretation of the traditional brief. This project turns the technical challenge of a seismic upgrade into an outstanding piece of architecture that is an incredible transformation of an outdated 1960's office building and makes a stunning mark on the city corner.
Octave & Te Māngai Pāho
Mike Brough, Larry Parr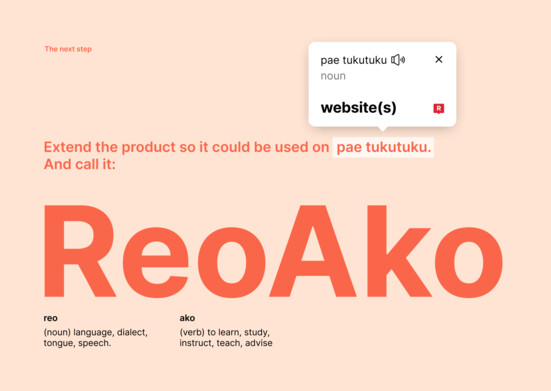 ReoAko
The goal of ReoAko is to contribute to the revitalization of te reo Māori by making it easier for organizations to embed te reo Māori on their websites. The ReoAko plug-in features a library of expertly translated Māori kupu/words and audio that can be added to most content-managed websites. ReoAko gives organizations a part to play in the revitalization of te reo Māori in Aotearoa New Zealand by infusing online content with kupu Māori. By weaving kupu Māori into English content, non-fluent readers are given the opportunity to learn new te reo Māori words in context, which makes new words easier to understand.
Warren and Mahoney Architects & 2degrees
Daniel Kempka DINZ, Asha Page DINZ, Ben Blakemore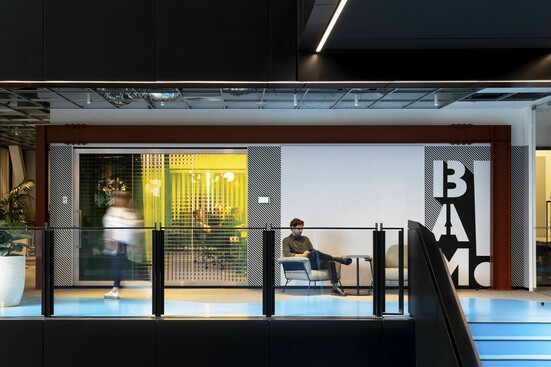 2degrees
2degrees needed a workplace to challenge the status quo; bold in nature and characterised by its purpose and diversity of people and with a focus on empowerment and wellbeing.
Through the middle of the first pandemic, the chance was taken to re-brief; to explore and experiment with braver design decisions and strategies in response to offering greater functionality and a more desirable workplace.
Pragmatic yet unashamed, the workplace sought to provide the organisation with its first ever opportunity to truly flex its ambitions, to offer its people safety and freedom and to reflect the colourful personality - a hero's 'superpower'.
Designworks
Jef Wong FDINZ & Mike Pepper DINZ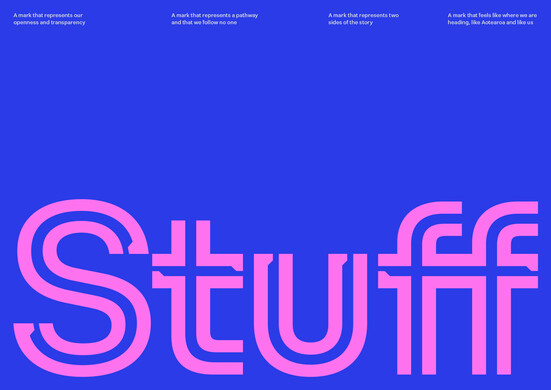 Stuff
Stuff needed a new positioning and identity to help illustrate and amplify their new direction – becoming more fearless, more imaginative and more human in every way. Led by the idea of 'follow no one', and inspired by the creative drivers of Tūkaha (bold), Pōtiki (spirited), and Tiakitanga (for the People), Designworks developed a new brand that carves its own path to a contemporary future, while cherishing the past. Putting the positive truths of traditional journalism at heart, while bringing them into a colourful, characterful and dynamic future – and always with purpose.