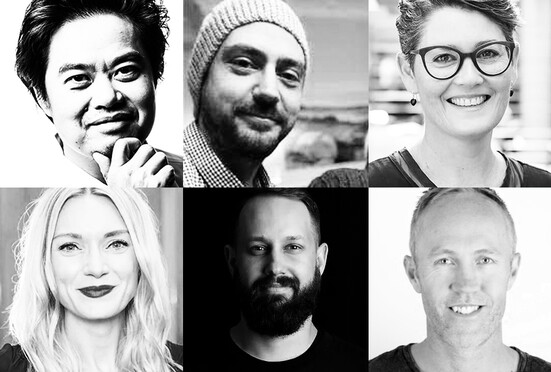 Background
Speakers top left to right: Albert Shum, Jon Herries, Tania Benyon, Sarah Kearney, Nick McLaren, Ish Cheyne.
A new D.Cast speaker series designed to engage the New Zealand business and design community in exploring design's role in helping businesses adapt to The New Normal.
All around the world, COVID-19 has been called out as the biggest risk to a countries' economic growth.
Yet the future of work is now here, consumer confidence is returning, and digitally enabled productivity has been accelerated out of necessity.
There's no more looking back.
Why do it?
New Zealand organisations have never seen a time like this. The COVID-19 pandemic has forced new customer behaviours and accelerated macro trends like, equity, technology, wellbeing, sustainability and climate change.
If we cast our minds back to the first lockdown in 2020, everyone had to pivot their strategies to react to what was right in front of them. What resulted was huge innovation and creative thinking which focused on surviving in the hope we would return back to normal.
Well, we are over 2 years on and the pandemic, along with other global trends, have changed the game. We have the opportunity, and dare we say it, duty, to design a future which is different also better to the one we were destined for, before the pandemic.
Let's give everyone the inspiration, motivation and confidence to take this on with gusto.
Invited Speakers:
Watch as below links.

The New Normal for New Zealand Healthcare
9th MARCH 7.30am
Jon Herries, Group Manager - Emerging Health Technology, Ministry of Health
WATCH
The New Normal for Music Production & Entertainment
16th MARCH 7.30am
Nick McLaren, CSO, Serato
WATCH
The New Normal for Retail
23rd MARCH 7.30am
Tania Benyon, CPO, The Warehouse Group
Sarah Kearney, CDO, The Warehouse Group
WATCH
The New Normal for Fitness and Wellbeing
30th MARCH 7.30am
Ish Cheyne, Head of Fitness, Les Mills
WATCH
The New Normal for Design and Technology
6th APRIL 7.30am
Albert Shum, CVP of Design, Experiences & Devices Group, Microsoft​​​​​​​
WATCH
Speaker(s)
Talking to the business leaders - Luke Pittar & Terry Williams-Willcock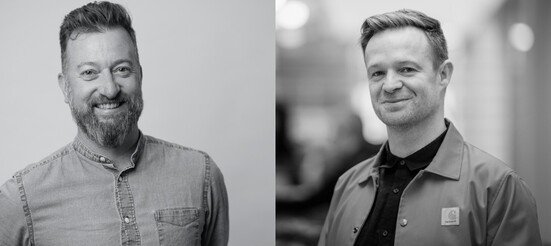 Talking to business leaders throughout March on Crowdcaster will be Luke Pittar, PDINZ, The Warehouse Group, Design Thinking Coach & Terry Williams-Willcock, PDINZ, Chief Customer Officer, RUSH Digital.
Both Luke and Terry are DINZ board members for Design in Business.
Jon Herries, Group Manager - Emerging Health Technology, Ministry of Health
Title - The New Normal for New Zealand Healthcare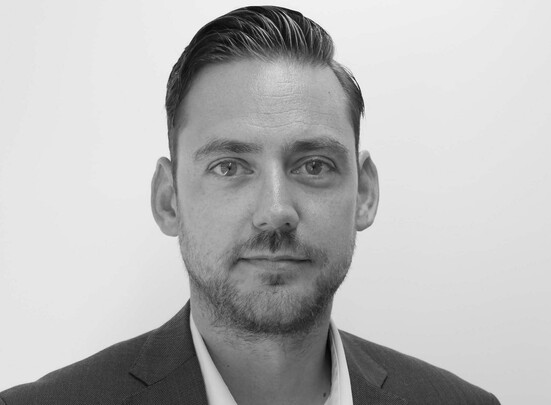 About our speaker:
Jon and his team are focused on bringing technology to the health sector faster, ensuring that technology provides impact, and establishing a network of interested and expert people and organisations who are working on new technology solutions in health.

Jon has recently returned to NZ from four years in Ireland where he was working in Healthcare and Technology consulting for EY. In this role Jon led the development of technology operating models and plans for the National Office of the HSE, SSW Hospital Group and Saolta Hospital Group. He was also lead on planning the work programmes for the National Children's Hospital, the National Forensic Mental Health hospital and the All-Ireland Congenital Heart Disease Service.
He was also the lead on reviewing the immunisation dataset for the Republic of Ireland including the plan to build a National Immunisation Dataset.
Previously Jon established the Alliance Leadership Team and programme for CCDHB and was involved in project management, technology development and analytics in a number of clinical areas. He originally trained and practiced as a Physiotherapist and also completed a post-graduate diploma in Health Management.
Nick McLaren, CSO, Serato
Title - The New Normal for music production and entertainment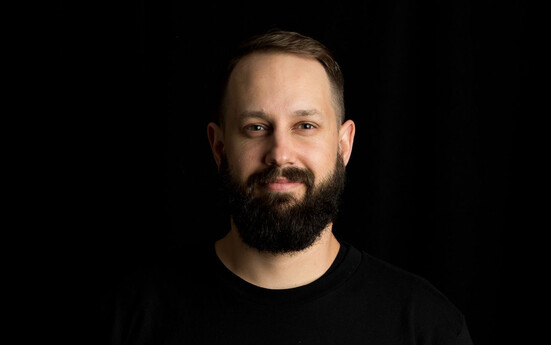 WATCH


About our speaker:
I'm a product innovator and strategic planner with nearly 20 years experience in music and technology roles. I'm part of the executive team at Serato where I look after corporate / product strategy and discover and nurture strategic partnerships. I lead a multidisciplinary team of product owners, UX researchers, UI designers and online strategists who together plan and design amazing software and hardware products.

I'm also a Japanese business expert, having lived in Japan and setup multiple Japanese corporate partnerships and distribution avenues. Now back in New Zealand, I recently completed an MBA at the University of Auckland, with a research project focused on Business Model Discovery in Blockchain startups.
Tania Benyon, CPO The Warehouse Group
Title - The New Normal for Retail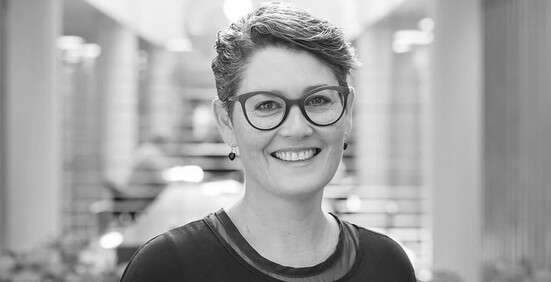 WATCH


About our speaker:
Tania began her retailing career as a product manager for Noel Leeming Group (NLG) in 1999, becoming merchandise manager for NLG before joining The Warehouse Group when she moved to Warehouse Stationery in 2007 as General Manager Merchandise.
In her role as Chief Product Officer Tania is responsible for sourcing and building the best assortment of products for customers across brands including The Warehouse, Warehouse Stationery and Noel Leeming.
Sarah Kearney, CDO, The Warehouse Group
Title - The New Normal for Retail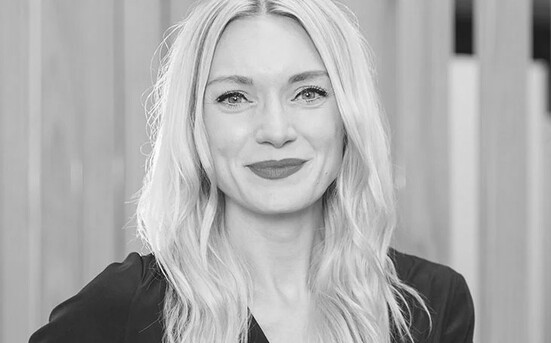 WATCH


About our speaker:
Prior to joining The Warehouse Group, Sarah was based in Singapore as Senior Vice President of Growth and Optimisation for Lazada Group, the leading eCommerce platform and flagship platform of the Alibaba Group in Southeast Asia. In her role, Sarah had the privilege of leading an integrated team across seven markets, where she was responsible for driving onsite optimisation and brand campaigns to deliver revenue, conversion and basket growth.
Sarah brings a wealth of knowledge in strategic ecommerce and customer engagement into her Chief Digital Officer role, as well as sharing her passion for customer experience through innovation, transformation and data with The Warehouse Group team, to help play our part in helping Kiwis live better every day.
Ish Cheyne, Head of Fitness, Les Mills
Title - The New Normal for fitness and wellbeing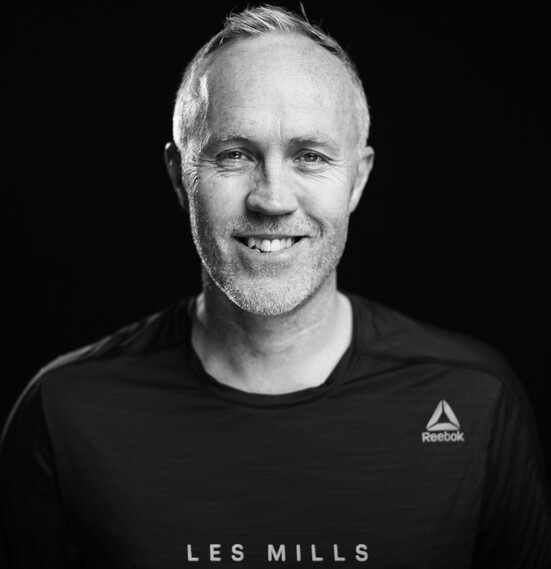 WATCH


About our speaker:
Ish Cheyne's fitness career spans over 25 years, and he is currently the Head of Fitness for Les Mills New Zealand's Senior Leadership Team. Ish has a strong skillset in change management and operational strategy and is known as a key influencer in the fitness industry. He is an accomplished communicator and keynote speaker and presents internationally in areas of Leadership, Fitness strategy, Personal Training and Sales. Ish has an innovative approach to doing things outside the box and has developed paradigm shifts around the way Les Mills runs its fitness departments.
Albert Shum, CVP of Design, Experiences & Devices Group, Microsoft
Title - The New Normal for design and technology

WATCH


About our speaker:
Albert Shum leads a collaborative team creating the future of experiences and devices at Microsoft. An accomplished designer with over 20 years of global consumer brand and design development expertise, Albert has led strategic design initiatives at Nike and Microsoft, scaling design thinking and launching products that influence millions. His team currently drives incubation for the Microsoft Web ecosystem, focused on the responsibility of design to create intelligent and inclusive experiences.
The Designing The New Normal outcomes:
- Give business leaders and the design community the inspiration they need to take on the New Normal with confidence
- Share knowledge and examples of how business and design leaders are innovating in response to the New Normal.
- Drive more bold initiatives to tackle new customer needs across industry sectors.
- Create a more sustainable and resilient New Zealand economy.
How will we do this?
By executing a series of Webcasts which aim to draw insights from local and global business/design leaders about the following:
- What does the new normal look like for you at home and at work - how has COVID impacted the way you live and work?
- How has that led to different or better creativity/innovation?
- What's the biggest challenge in meeting the needs of customers in a new normal?
- What things do we need to rethink so we accelerate the change we need to make to meet customer needs?
- What's your idea on how we could do that? or what have you seen this well?
- What's the role design thinking can play in helping make this happen?