Background
Brought to you by The Designers Institute of New Zealand, The Best Design Awards is an annual showcase of excellence in Graphic, Spatial, Product, Digital and Moving Image along with three special awards - Value of Design, Public Good and Toitanga.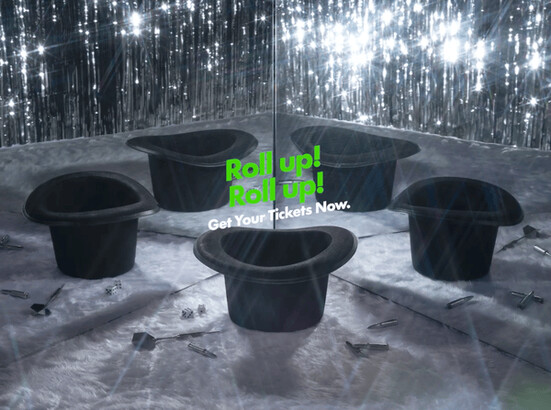 You will enjoy the beautiful welcomings from mana whenua Ngāti Whātua Ōrākei,and each of the award categories delivered by the wonderful bi-lingual Jennifer Ward-Lealand.
FRIDAY 6th OCTOBER 6.30pm till 1.00am
Viaduct Events Centre
171 Halsey Street, Auckland

6.30 - 7.10pm Pre drinks & Kra Koto Kra Drumming
7.30 - 10.30pm DINNER & Ceremony
10.30 - 1.00am Afterparty
Tickets
All Tickets $285 (Inc GST)
Ticket sales close 29th September
No refunds after 8th Septembr
You can make a table of 10, 11 or 12.
If you don't know all names yet use a placeholder contact.
We will require all names re diertay and seating.
MC
Jennifer Ward-Lealand

Ringmaster
Simon Edwards, GM, The Breakers
DJs
Sweet Mix Kids
DJ Gabriella Gonzalez
DJ Sho'vaav

WHAT YOU WILL BE EATING
3-Course Seated Dinner

Artisan bread rolls, butter
Entrée – Pre set
Big Glory Bay salmon and avocado tartar, egg yolk gel, finger lime, sesame tuille (G)

Pre Registered Dietary Requirements
Open beetroot ravioli, pumpkin hummus, herb, beetroot jelly, petit herb salad (G, VG)
Mains
Lake Ohau Wagyu short rib, roasted baby vegetables, crushed duck fat potatoes, celeriac, macadamia, portobello mushroom puree, tarragon jus (G)
Confit corn fed chicken, lemongrass, kaffir lime, burnt orange carrot puree, Asian greens, Thai coconut broth (G)
Pre Registered Dietary Requirements
Miso eggplant and butternut burnt carrot puree, wilted greens, Puy lentils, peperonata (G, VG)
Petit Fours
Chocolate and banana tartlettes
Tropical fruits and lemongrass moelleux (G)
Lemon meringue eclairs
An alternative meal has been organised for guests with pre-registered dietary requirements. Please make yourself known to the wait staff.
WHAT YOU WILL BE DRINKING

MOA RTD HEYHEY
HEYHEY Vodka, Lemon, Lime, Bitters & Soda
HEYHEY Vodka, Yuzu, Tangerine & Soda
MOA BREWING
MOA Dry Low Carb Lager
MOA Motueka Hazy

Selaks Origins - Pinot Noir of Sth. Eastern Australia
Selaks Origins - Pinot Gris of Hawkes Bay
Ruffino Prosecco
NON-ALCOHOLIC
Selaks Origins Zero, 0% Alcohol - Pinot Grisof Hawkes Bay

Seedlip Menu:
Seedlip Spice + Good Sh*t
Ginger Seedlip Spice + Good Sh*t
Berry Seedlip Spice + Good Sh*t Cola

THANK YOU to all our Best Partners:

PRINCIPAL: Resene

PLATINUM: BJ Ball, Bremworth, Crestline Furniture Systems, Logick Print, Milliken

GOLD: AUT, Autex, Blunt, Harrows, homestyle, Italian Stone

SILVER: Blum, ECC

EVENT NIGHT PARTNERS:
MOA Brewing, Porter Packaging, Retail Dimension, Selaks - Origins
The Best Design Awards 2023 campaign was created by the team at Strategy Creative.