Background
In the quest to define value, designers and StartUps often find themselves asking the same question: what problem are we solving? This shared understanding makes sense – design thinking and doing are actually baked into the DNA of StartUps. Every aspect of a business benefits from great design; operating models, products, packaging, brand identities, customer experiences, delivery channels, communications, environmental impact, risk mitigation and more.

Several unicorn companies like Allbirds, AirBnB and Kickstarter have designers as part of their core team. Perhaps the biggest indicator of design's value is the recent phenomenon of venture studios and designers holding equity in the StartUps they work with. Something which would've been almost unthinkable 20 years ago.


So, how has this affected New Zealand design practice and designers? How has StartUp culture changed our roles as designers? How has it changed the way we work and the type of work we do? How have we responded to the need for market or category disruption? How have StartUps changed the way we do business? What are the upsides and downsides to working with StartUps?

Featuring invited studios the Design of a Startup sessions are a unique first-hand account from three New Zealand design companies and their experiences working with StartUps.
Speaker(s)
Rob Achten
Annual Reports, Undies & Dog Food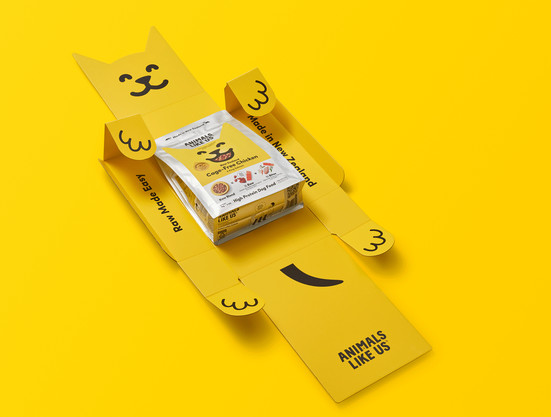 Rob Achten references his progression from a purist craft designer to a founder. designing annual reports 20 years ago to undies 10 years ago to dog food now.

His story will be one where he stumbled across a cultural trend and then became obsessed with a consumer (a chinese consumer in actual fact) and how they used that to inspire an idea, and develop a brand concept and then product using iterative prototyping and consumer testing at every step along the way.

He will touch on business model and getting the structure right as this is really important for a company's success.
* Marx Design worked with Rob Achten on the packaging.
Previously Unavailable
The Experiment
James Hurman: Previously Unavailable is less normal company, and more experiment. One that's been going since 2014, working with start-ups, creating start-ups, and even creating start-ups for start-ups. James will share case studies and learnings from 7 years of experimentation.
No Ugly
Waging A War On Ugly
Aaron Taylor, No Ugly, and Nick Riley: In a world full of ugly behaviours, ugly beliefs and ugly products, NO UGLY has taken a firm stance to go against the grain.

We'll share our insights and process into how we disrupted the wellness category through provocative, purpose-driven design thinking.
Kelvin Soh, DDMMYY - Design of the StartUp facilitator