The Form Forum® - WFH: Work F*cking Harder - session one
Background
The Form Forum®️ – Work F*ucking Harder, how we attract people into our cities and workplaces.
The considerations and uses for the workplace of today go much deeper than traditional spatial requirements. Cultural, wellbeing and environmental inputs are but a few threads which influence and drive a tenants requirements.

This group of users and strategists illustrate their current experiences with building models which respond to today's changing role of the workplace.
The evening will be facilitated by Scott Compton DINZ, Warren and Mahoney and Alexander Wastney PDINZ, Designwell
Speaker(s)
Link To Video Presentations
Aurecon
Te Tihi – A Tāmaki Makaurau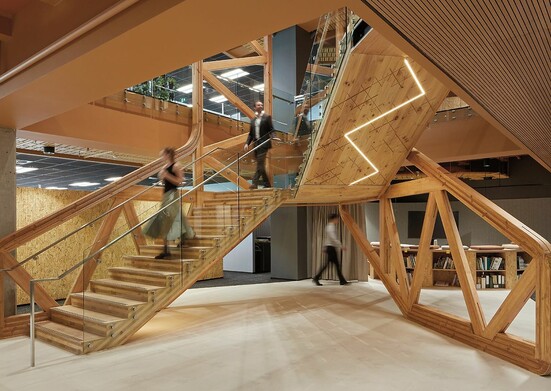 Matt Capon, Buildings Leader, New Zealand, Aurecon
Aurecon took the decision to move offices three weeks before the pandemic hit and while their future development was under construction.

Learning from how their teams were operating during the pandemic, they reappraised how they wanted to work as an organisation, and in collaboration with W+M and their own design team they created a workplace that had three key drivers which moved them into new and exciting territory.
Z Energy & Rush Digital
Future of Mobility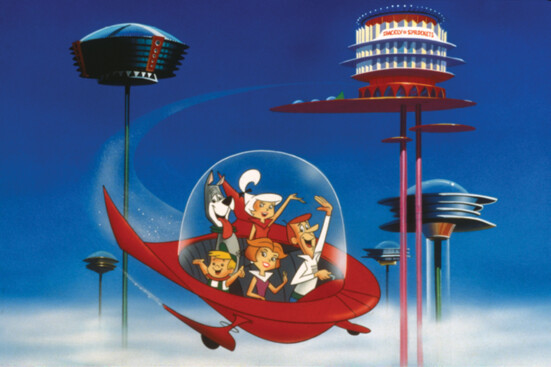 Beat Lacy-Goehring, Z Energy & Terry Williams-Willcock FDINZ, RUSH
Mobility is undergoing the most transformational shift in generations, with far-reaching implications for the way we live our lives. This future is being fuelled by three key technology-driven disruptive trends: electrification of vehicles, connected & autonomous vehicles and Mobility-as-a-Service.

Terry Williams-Willcock and Beat Lacy-Goehring will give insights into how Z Energy, supported by RUSH, have harnessed design and technology to enable a speedy transition to a thoughtfully mobile, low carbon future.
Warren and Mahoney Architects
Harmonizing Indigenous Values with Modern Workplaces: Cultivating Connection and Purpose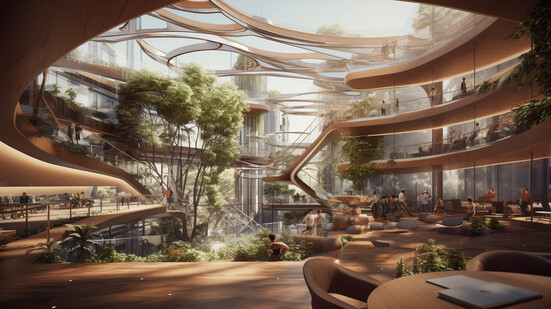 Te Ari Prendergast, Warren and Mahoney
Unlocking the Power of Indigenous Values: Transforming the Modern Office into a Thriving Community that Inspires Engagement, Innovation, and Growth.
In this talk, we'll explore how integrating indigenous values into the modern office can revitalize the workplace, fostering a sense of belonging, purpose, and collaboration.

By tapping into the rich heritage of indigenous cultures, we can reimagine the office as a space that nurtures holistic well-being, connection with nature, and respect for diverse perspectives.

Join us to discover how these timeless values can not only bring staff back to the office but also create a thriving environment that empowers individuals and fuels collective success.
MC
Understanding The Business Objectives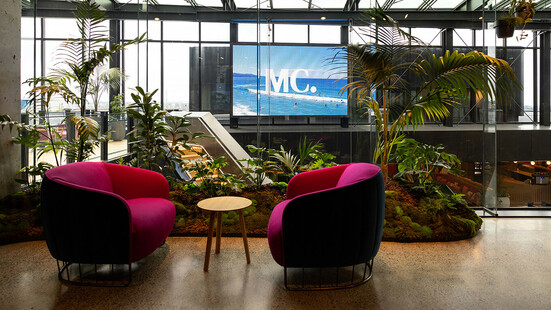 Kylie Mooney, former MC Chief Executive and Project Leader.

How understanding MC's business objectives created an award winning office space where people wanted to work.
Pop Up Installations - Resene, Bremworth, Autex, Harrows, Italian Stone
SESSION TWO - Wednesday 20th September
Workplace Monopoly - Are We Building Homes or Hotels?