Best of the Best Designers Speak® Auckland4 - Toitanga - supported by Resene
Background
The Best Design Awards are a major feature of the local design calendar and some of last year's winners are touring the country to offer first-hand insights into their projects.
This event is brought to you by Resene
6.00 - 6.30pm Drinks at Designworks (across the road from the main art gallery entrance)
6.30 - 8.30pm Presentations in the auditorium of the art gallery (corner Wellesley St East & Kitchener St)
Speaker(s)
Te Kahui Toi / Massey University
Kura Puke (Te Ātiawa, Taranaki Whānui) & Te Urutahi Waikerepuru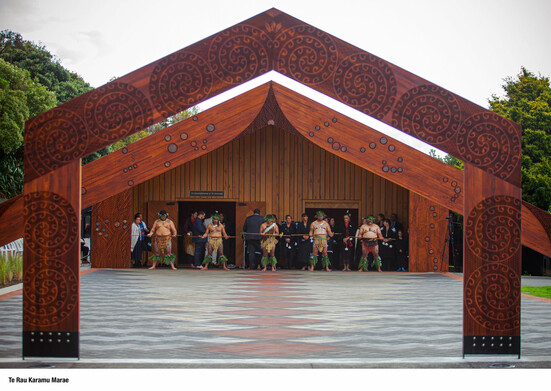 The design of the wharenui 'Te Whaioranga o Te Whaiao' relates to a defined area within Te Waonui (the forest) and focused on the roles of atua such as Tāne Whakapiripiri and Hinewaonui in the creation of Te Rakau Tipua - the cosmic tree. This speaks of the connections to all things, which may be experienced by all of those who enter under its canopy and into its embrace, in ceremony guided by the spatial narrative.
New Zealand Māori Arts and Crafts
Stacy Gordine (Ngāti Porou), Eraia Kiel (Te Arawa, Waikato, Rongomaiwahine)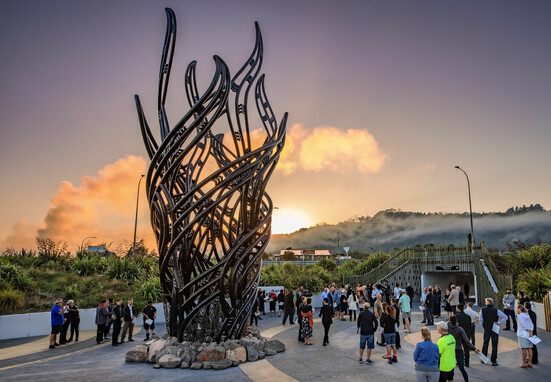 Inspired in part by camera footage captured from deep within the world famous Pōhutu Geyser, the design pays homage to its rich natural features – the vortex reflecting different forms of geothermal energy – steam vents, heat, flames and eruption. Inspiration also came from the Māori concept of kaitiakitanga o te whenua - guardianship of natural resources.
Rauawaawa Kaumatua Charitable Trust, MWDesign
Rangimahora Reddy (Raukawa, Ngāti Maniapoto, Waikato Tainui, Ngāti Rangiwewehi, Rangitane), Mike Williams PDINZ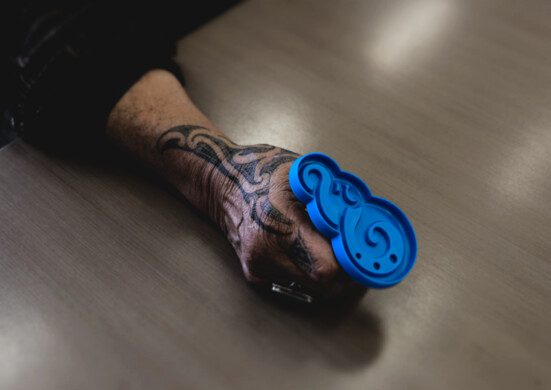 Kuki Reka Kani are 6 unique cookie cutters, developed and named by Kaumātua as part of a social enterprise called REKA - Rauawaawa Enterprise for Kaumatua Aspirations. Kaumātua can express their heritage, using pūrākau (traditional story telling) to pass on ancient legends to their rangatahi (youth), inspired by the modern Māori patterns carved into the dough within traditional shapes of taonga (treasures.)
Wai Creative
Angie Frires, Ben Thomason
WaiCreate worked closely with Whānau Ora's Kawa Advisor to ensure the designs properly reflected the concepts behind Te Kawa o Whānau Ora. Further development saw a deeper link to Te Ao Māori by creating six different Pou, each designed to reflect the six different uara or values.
Beronia Scott (Ngāti Whātua Ōrākei), Maxwell Rogers Fabrics
Beronia Scott (Ngāti Whātua Ōrākei), Roger Green
The Park Hyatt at the Britomart has a central theme of Māori inspired design.
The project commissioned a local Ngāti Whātua Ōrākei artist, Beronia Scott, to create a number of tukutuku inspired panels in all 195 rooms of the hotel.