Designers Speak® — Pierre-Yves Panis
Background
Pierre-Yves Panis is the Head of Design at Philips Lighting in the Netherlands, and a Product judge for this years Best Design Awards.
Whilst Pierre-Yves is keen to (and will) share his views on and passion for design (in complex environments), he readily admits he is very impressed by what he has read and heard about the practice of design in NZ. He is therefore above all looking forward to interact with the NZ / local / design community to better understand what makes NZ tick through / by design.
Pierre-Yves (commonly known as PY) in his presentation will touch on themes around the future of how we use 'light' in urban environments / workplace / retail / hospitality / and at home. He will talk on case studies that have been transformational for companies where they use design to innovate.
Speaker(s)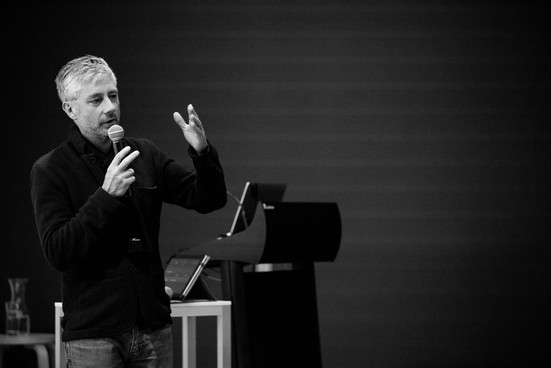 Pierre-Yves has been a design expert with 25 years of professional design practice. He is dedicated to championing the smart and efficient use of design in both emerging economies and world-leading business contexts.
Pierre-Yves has for ten years been promoting and leveraging the use of design in the developing world in the informal sector economy (Design co Operation NGO, set up in 1990 in Harare, Zimbabwe, 1991-2000)
He has fifteen years of experience building and reinforcing pivotal design teams in large, complex world-class businesses (Moen, USA; Legrand, France; Orange, France). He has established design as an essential contributor to innovation and to the delivery of customer experience as well as overall products and services portfolio by pushing design beyond its traditionally accepted boundaries