Designers Speak® a conversation with Dan Bernasconi
Background
The John Britten Black Pin is the highest award given by the Designers Institute and celebrates an outstanding individual for leadership, vision and achievement in the field of design both nationally and internationally.
Speaker(s)
Dan Bernasconi - design lead Emirates Team New Zealand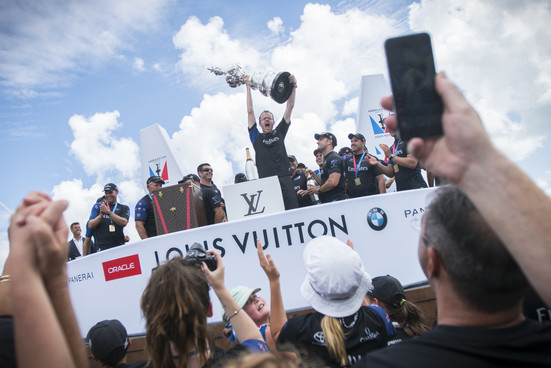 It takes a bold team to create a winning design, and Emirates Team New Zealand's aggressive and innovative approach to designing their AC50 catamaran was vital to America's Cup victory in Bermuda. The radical change to pedal power, developed through an intensive design and simulation process, gave them the winning edge.
Dan Berasconi, Technical Director for Emirates Team New Zealand, led the design team. An engineer and veteran of four America's Cup campaigns, Dan spent six years with the McLaren Formula One team before switching to sailing. He has a doctorate in mathematical modelling and aerodynamics.
Dan Bernasconi is the Best Design Awards 2017 John Britten Black Pin recipient. He will receive his Black Pin on Friday 6th October at the Best Design Awards.


Designers Speak®️ - is a conversation between Dan Bernasconi and Tony Parker. 
Tony is a designer of the Hulme Car and an avid Formula One enthusiast - not so much a sailor. He will have a chat with Dan about his move from Formula One to boat design.