Designers Speak® Black Pin - Liz and Neville Findlay, Zambesi
Background
The John Britten Black Pin is the highest award given by the Designers Institute and celebrates outstanding individuals for leadership, vision and achievement in the field of design both nationally and internationally.
This year's John Britten Black Pin recipients Liz and Neville Findlay, founders of Zambesi.
Kelvin Soh, DDMMYY, will chat with this year's Black Pin recipients, Liz and Neville Findlay, who founded New Zealand's leading fashion brand Zambesi 40 years ago.
Liz and Neville will talk about their passion for fashion & the journey with their beloved label, staying true to their ethos, going global, and making important strategic decisions that span four decades.
"Flying the flag for New Zealand fashion around the world, Zambesi's designs have been lauded for its innovation and pioneering a look that's unique to New Zealand fashion." - Stacy Gregg, VIVA
The John Britten Black Pin will be presented to Liz and Neville Findlay at the Best Design Awards.
Speaker(s)
Liz and Neville Findlay, Zambesi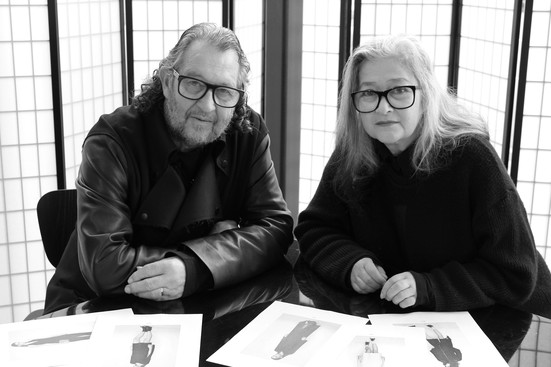 Liz and Neville say of their iconic brand: "Zambesi favours the notion of creating enduring clothes for real people where season on season there is a connecting thread tying the dream to reality."