Best of the Best Designers Speak® Auckland2 - Spatial - supported by Resene
Background
The Best Design Awards are a major feature of the local design calendar and some of last year's winners are touring the country to offer first-hand insights into their projects.
This event is brought to you by Resene
Speaker(s)
Creature Post, Kog Studio, Stardome
Lakshman Anandanayagam, Huia Hamon, Victoria Travers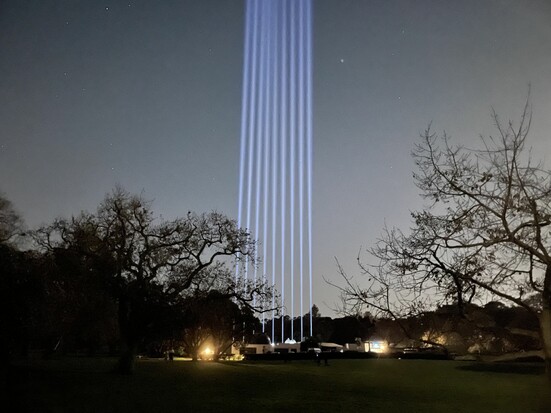 Matariki Lights
To celebrate New Zealand's first ever indigenously led holiday of Matariki, an immersive light and sound installation illuminated the meaning of Matariki in a free nightly show at the Stardome Observatory and Planetarium which sits at the base of the Maunga. Matariki Lights combines moving pillars of light with waves of sound composition infused with taonga pūoro to celebrate the traditional phases of Matariki celebration. 9 beams soaring to a 1000 metres in the sky represent the 9 stars of Matariki, and connect Ranginui to Papatūānuku.
A stunning and contemporary approach to celebrating Aotearoa's first ever indigenous led holiday of Matariki which utilised light and sound to tell the narratives of Matariki which reached local and international audiences.
Warren and Mahoney Architects & 2degrees
Daniel Kempka DINZ, Asha Page DINZ, Ben Blakemore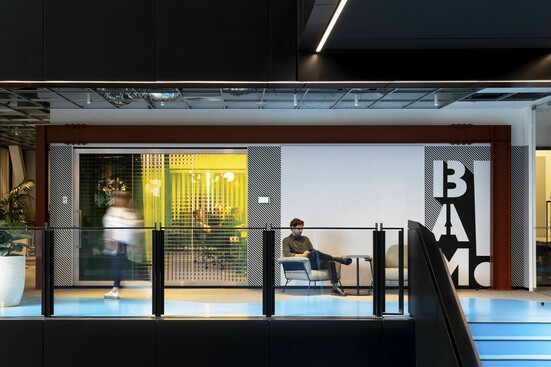 2degrees
2degrees needed a workplace to challenge the status quo; bold in nature and characterised by its purpose and diversity of people and with a focus on empowerment and wellbeing.
Through the middle of the first pandemic, the chance was taken to re-brief; to explore and experiment with braver design decisions and strategies in response to offering greater functionality and a more desirable workplace.
Pragmatic yet unashamed, the workplace sought to provide the organisation with its first ever opportunity to truly flex its ambitions, to offer its people safety and freedom and to reflect the colourful personality - a hero's 'superpower'.
LandLAB & Eke Panuku
Ethan Reid & Bridget Law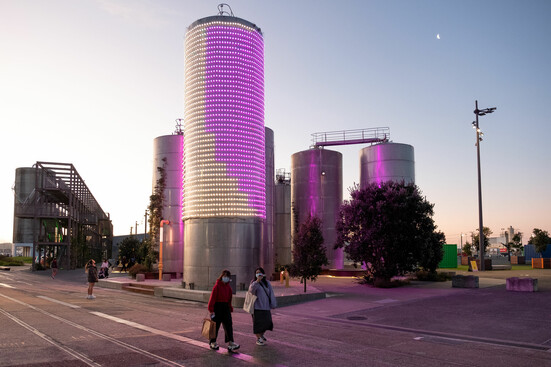 Tank Park
Tank Park creatively adapts and reveals the site's unique post-industrial character (near mythology) into an authentic, engaging and immersive landscape experience.
A landmark at the confluence of land and sea, the 'waterfront' and 'park' axes defining the geographical heart of the Wynyard Quarter. This project carefully curates and retrofits existing industrial elements into a contemporary new open space.
It invites you to explore, discover and play - whilst cleverly adapting and reclaiming a space that has been inaccessible to the public for decades.
Tank Park is a welcome new addition to the Auckland waterfront.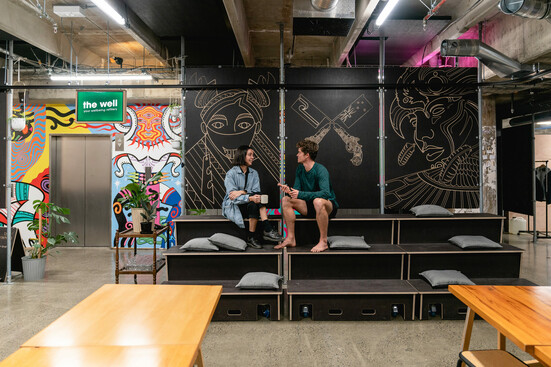 two/fiftyseven
two/fiftyseven is a collaborative vision that sees property as an enabler of impact, community, action and care. An impressive project that pushes the boundaries of architecture and design into social and cultural good. The result is highly playful, innovative and commendably light touch on the environment. This project achieves a lot with a little - and celebrates an impressive target with being able to salvage 80% of all existing materials. It sets a creative benchmark for what the industry can achieve to minimize waste and deliver on innovation and sustainability outcomes - showing us all that it can be done.
Oli Booth Architecture
Oli Booth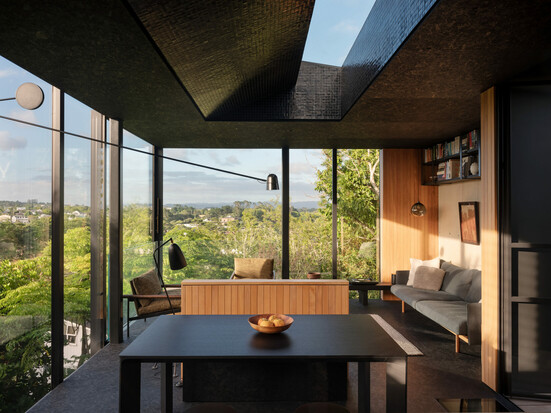 Lightly Weighted
Perched looking out from its elevated position, this modest two bedroom home feels removed and transportive, despite being embedded amongst residences in the Auckland suburb of Grey Lynn. Creative use of materials and textures are used to manipulate the environment and create a play between light and shadow. Smartly planned into a small but efficient floorplate, this dwelling does not compromise on quality in any way.