Travel Broadens the Design
Sarah Melrose, Design Director at Milk, discusses how going offline while travelling inspires her creativity.
It's second nature these days for designers – me included – to spend a fair percentage of our time seeking inspiration online. And why wouldn't we? We now have access to every single facet of Planet Earth, and beyond, at the touch of a button or the swipe of a screen. It's all so easy, and maybe that's the problem.
By bringing the world to us, we experience life without actually living it. It's like drooling over food porn and never eating the meal. Or reading the travel guide without visiting the city. All style, no context.
I love to travel. Experience new cities and cultures up close and personal. So on a recent trip to Chicago for the Dieline Awards, once again I found myself with the perfect opportunity to follow the offline approach: put away my laptop, pocket my smartphone, step outside the framed environment of search algorithms and consciously immerse myself in the real world. And once again, it was a revelation.
It seemed every aspect of the Windy City and its environs was an opportunity to experience something fresh and exciting. Every experience inspiration waiting to happen, sometimes from the most unexpected sources. From architecture, art, photography, landscapes and industrial design to magazines, signage, vehicles, furniture, film, even nature. Living life offline didn't disappoint for a minute.
It also reminded me that design can be so much more than visual. Sights, sounds, smells, tastes, experiencing things spatially is so much more of a holistic experience – and with such a different language and culture to everyday little ol' New Zealand. Timeless, you might say.
But before I descend too far into lyrical generalization, perhaps it would be better to get specific. So here are just some of the many highlights from my trip that I'd like to share with you:
Unity Temple, Frank Lloyd Wright
In terms of architecture, FLW was a game changer. Even today his philosophy and principles continue to influence designers and artists across the globe. So for me a visit to Unity Temple, considered by many to be the world's first truly modern building, was a must. Like all his work, everything here is carefully planned with a purpose – from enhancing natural light to reducing street noise to the inclusivity of no person in the congregation being more than 40 feet from the pulpit – it's the human experience that matters.
Unity Temple was also achieved on a very modest budget, and thus embraced concrete because according to Wright "concrete was cheap". The walk there even took in FLW's home and studio, which gave a glimpse of how the great man lived and worked every day. To me, so many aspects resonated for my work on design and brand.
Affectionately known as 'The Bean' by locals, Cloud Gate is the iconic centrepiece of AT&T Plaza at Millennium Park. It was designed by Indian-born British sculptor Anish Kapoor, winning a competition to take pride of place.
More interestingly, it nearly didn't happen at all. A lot of construction firms thought its polished stainless steel, liquid mercury-inspired looks rendered it too heavy and impossible to make – and that it would burn people in summer, or people's tongues would stick to it in winter. Nevertheless, after many battles the sculpture was finally unveiled in 2006, gorgeously reflecting sky and city skyline, and has since featured in everything from TV series to movies to Kanye West videos. Stunningly beautiful, I guess it shows that some designs are truly worth fighting for.
Drinking and eating out is a cultural highlight wherever you go. So to take on the full authentic local experience, we couldn't resist venturing a little further out to Fulton Market, West Loop. Like many urban meatpacking, warehouse and industrial districts, Fulton Market has since been gentrified to cater to a more eclectic clientele.
Our highlights there were the packed Momotaro restaurant, with its award-winning fusion of Japanese and European cuisine styles – I recommend the Scallop Motoyaki. And on an entirely different vibe, Maria's Packaged Goods & Community Bar, a Chicago institution which recently branched out into brewing its own beer through the Marz Brewing Company. Proclaiming itself as aimed at "beer nerds, weirdos, cholos, your Uncle Steve and friends we're yet to meet," it certainly seemed to go down well with the hipsters – as did the beer.
Both of these venues had their own distinctive ambience, and the intelligence to put their customers at the heart of the experience. They knew their market and played to their absolute strengths. Big tick, gold star.
Art Institute of Chicago and MCA
One of the largest and oldest art museums in the US, the Art Institute of Chicago welcomes over 1.5 million visitors every year, and it wasn't difficult to see why. Every wall inside seemed to boast a classic, including Picasso's The Old Guitarist and Grant Wood's iconic American Gothic. Art on a grand traditional scale.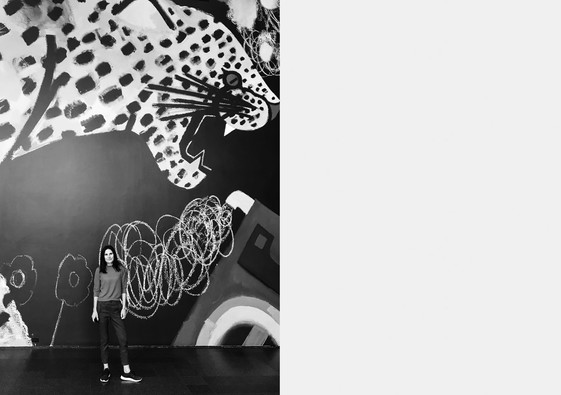 In contrast, across the river and north on North Michigan Ave we found the Museum of Contemporary Art, and perhaps the biggest highlight of my trip. Love Is The Message, The Message Is Death by filmmaker Arthur Jafa is a deeply moving, fiercely uncompromising video montage of historic and contemporary film footage that traces the African American experience. Accompanied by a gospel-inspired Kanye West track (he grew up here too), it quickly juxtaposes images in time with the beat: from historic moments such as Martin Luther King waving from the back of a car, Beyonce in her 9/11 video and President Obama singing at a eulogy for Charleston murder victims; to more personal moments from the artist's own life – his daughter's wedding, his mother dancing.
From a pure storytelling perspective, it had me gripped and emotionally engaged for the entire 7 minutes. A must see experience.
This being a business trip, I guess I'd better mention the real purpose for us going to Chicago in the first place. As great as it was to pick up an award for packaging, Dieline was also an incredible opportunity to mix and mingle with talented designers from all around the world – and there were plenty on show.
My favourite speaker without a doubt was Pum Lefebure, Chief Creative Officer and co-founder of Design Army in Washington D.C. Fearless, smart and super intelligent, Pum was as much of an inspiration on the mic stand as she is in her work, and her desire for her company to continually achieve "not just U.S. good, but World good" definitely resonated with me. As did her story of discovering she was unexpectedly pregnant just three months after starting her business.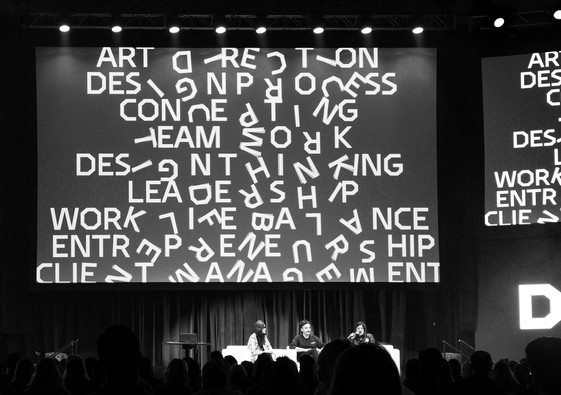 Instead of allowing her business plans and dreams to be dashed, Pum quickly figured out a way to do both – enjoy a career and raise a family. She now also takes her daughter to photoshoots – just like I do with my daughter, Stella. For me, this just reinforced that these days women really can have it all. Truly inspirational.
And something else too. Listening to such an impressive line-up of speakers, chatting to them over a beer and seeing all the Dieline award winners on show reinforced for me just how strong New Zealand design is right now. And how, in terms of approach, execution and innovation, we continue to hold our heads high with the best of them.