Background
We are in fast changing world with Covid-19, social unrest, climate change, diversity and inclusion and indigenous design all in the forefront of our minds.
As designers we are optimistic, we are problem solvers, and we have a strong desire to making a better future. We also acknowledge that these events will be with us for some time unless there is a real shift in behaviour..global behaviour.
We would like to explore in The Form Forum®️ - 'What does the future of our built environment look like ? How do we support and develop our local design community? What new opportunities have arisen?'
The Form Forum®️ invites our community to unpack the challenges that face the built environment through the lens of materiality.
Design leaders and key suppliers will discuss their approach to materiality, offering insights into different approaches that begin to address or unpack these topics.
Materiality is a scale, beginning with the micro, the first discussion, 15th September, centered around hand crafted or locally made materials.
Scaling out, this second discussion considers the sustainability of the materials we select.

Both approaches seek to explore how materials will shape the future of our built environment.
Speaker(s)
Milliken-Ontera
A Holistic View on Sustainability of Materials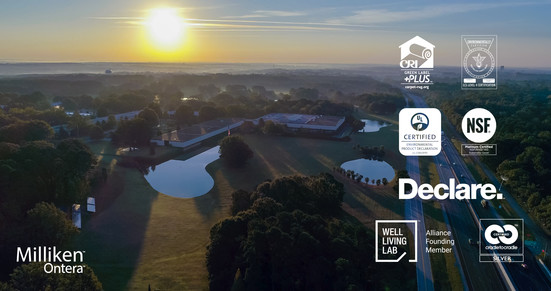 Shaneel Deo, Managing Director and James Mufla, Creative Director will talk about why it is imperative for manufacturers to reduce their environmental impact and create better opportunities for the communities they work in. In this session Milliken-Ontera will go through their design philosophy, product transparency and how it is positively impacting the community.
Fisher & Paykel Appliances